The European Year of Skills is an excellent opportunity to take stock of how efficient skill systems are in developing, activating and ultimately matching workforce skills to the needs of the labour market. Skills drive the transition towards a greener, more digital Europe and help economies and societies become more resilient. Forward looking insight into labour market trends underlies evidence-based policy making, because it helps bridge the gaps between the supply of talent and what employers are looking for.
Cedefop has used its 2023 Skills forecast to identify future gaps between demand and supply. A new Future Shortage Indicator blending information on skills demand, supply, and their interaction helps shed new light on shortages and their policy implications. This second European Year of Skills Virtual Get together provided an opportunity to engage with Cedefop and other experts. It brought together an audience of representatives from EU institutions and agencies, civil society organisations, businesses, labour market experts, social partners, and policy makers. The new Cedefop findings has been showcased to discover new approaches to viewing skill shortages and to elaborate on how they can be tackled in practice.
Video recording
The video recording of the event can be watched from here.
(By following the link, the YouTube privacy policy and cookies will apply)
Agenda
Times are indicated in CET.
15.00 – 15.05
Opening and welcome by Jasper van Loo, Cedefop, coordinator of the department for VET and Skills
15.05 – 15.25
Labour market tensions until 2035 - What can we learn from Cedefop's Future Shortage Indicator?
Ilias Livanos, expert at Cedefop
15.25 – 15.30
What drives recruitment difficulties? Evidence from the 2nd European Skills and Jobs Survey
Konstantinos Pouliakas and Giulia Santangelo, experts at Cedefop
15.30 – 15.40
Questions (via Teams chat) & Answers
15.40 – 16.00
Zooming in on occupations: skill shortages in Canada
Erwin Gomez Gomez, manager at the ministry of Employment and Social Developments Canada (ESDC)
16.00 – 16.30

Deep diving into policy responses to shortages
Panel discussion moderated by Jasper van Loo, Department Coordinator at Cedefop, with

Terence Hogarth, professor at the University of Warwick Institute for Employment Research
Ben Kriechel, managing partner at Economix
Sylvain Renouvel, director at the Federation of European Social Employers
Tuscany Bell, policy coordinator for social services and youth at the European Federation of Public Service Unions (EPSU)
Speakers
Tuscany Bell is Policy Coordinator for Social Services and Youth at the European Federation of Public Service Unions (EPSU).
In this role, she leads the policy work of EPSU in relation to Long-term Care and Early Childhood Education and Care and leads projects for the EPSU Youth Network to improve the inclusion of youth in the labour movement.
View more

She has a broad knowledge of industrial relations, EU social policy and European social dialogue. Before working at EPSU, she did traineeships at the European Commission and the European Policy Centre.

She has a Master's degree in European Politics and International Relations from the University of Groningen and an undergraduate degree in law.
Erwin Gomez Gomez
is a manager in the ministry of Employment and Social Development Canada (ESDC), which develops and maintains the Canadian Occupational Projection System, most commonly known as COPS.
Erwin is an economist with 20 years of experience in assessing labour market conditions.
He obtained his Master's degree in Economics at the University of Ottawa in 2003. Since then, he has worked on several research projects related to the labour market, specializing in the development of projections, both in the private and public sectors.
Terence Hogarth is a professor in the University of Warwick Institute for Employment Research (IER) where he leads a programme of research on vocational education and training (VET) - with a particular emphasis on apprenticeships - and its responsiveness to labour market demand for skills.
View more

His research is also concerned with identifying changing patterns of demand for skills with a particular focus on skill mismatches. This particular programme of research employs a range of methods including surveys, forecasting, foresight, and text mining techniques.

Between 2016 and 2020, he was a Senior Adviser at Fondazione Giacomo Brodolini (FGB), a not-for-profit research foundation based in Rome, where he led a programme of cross-national research on employment and skills.
Ben Kriechel is Managing Partner at Economix Research & Consulting.
He is specialized in empirical labour market research and research methodology. Ben Kriechel has worked on topics of personnel and labour economics, vocational education and training systems, worker displacement and labour mobility, labour market monitoring, survey methods, and skills forecasting.
View more

He advised and participated in several countries on the development and implementation of labour market information systems and forecasts. He has worked for organisations such as EU Commission, Cedefop, ETF, ILO, OECD, UNESCO and national ministries.

Ben Kriechel has co-authored, together with Rob Wilson, the Cedefop / ILO / ETF Guide on Forecasting. He published scientific articles in several peer reviewed journals on topics of labour markets, skills, qualifications and occupations. He is a research fellow at the IZA in Bonn, the Research Centre of Education and the Labour Market (ROA) in Maastricht.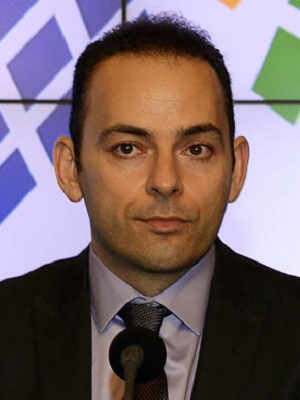 Ilias Livanos is a Cedefop expert at the Department for VET and Skills. Ilias, amongst his other duties at Cedefop, is the leader of the Skills forecast and the European skills index.
Ilias is an economist by training, with a PhD in employment research from the University of Warwick, where he worked for several years prior to joining Cedefop. His expertise is in labour economics, education economics, and industrial relations. Ilias has published articles in various top-ranking journals.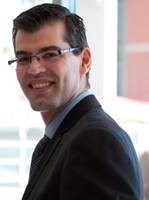 Konstantinos Pouliakas is an Expert on Skills and Labour Markets at Cedefop.
He leads the Agency's Skills and Work team and is principal research manager of its Digitalisation and Future of Work and Skill Mismatch projects. His proudest achievement is the development of two waves of the Cedefop European Skills and Jobs Survey.
View more

He has been scientific advisor and author on skills anticipation and skill mismatch for the European Commission, the World Economic Forum, ILO and the Greek Ministry of Labour and is regular instructor for the ILO-ITC.

He is currently a core member of the scientific committee of Greece's National Skills Commission.

Before joining Cedefop he held posts at the University of Aberdeen and the University of Cyprus and worked for the Bank of Greece and HM Treasury. He has been invited Professor at the Universita Degli Studi Roma TRE and Visiting Research Scholar at the International Monetary Fund (IMF). He is Honorary Senior Lecturer at the University of Aberdeen Business School and IZA Research Fellow. He holds an M.Phil from the University of Oxford (St. Antony's College) and a D.Phil from the Scottish Graduate Program in Economics.

He has published widely in peer-reviewed economics journals (e.g. Economics of Innovation and New Technology, Oxford Review of Education, Economica, Journal of Economic Surveys, Research in Labor Economics, Education Economics, International Labour Review).
Antonio Ranieri is Head of Department for VET and Skills at Cedefop.
He manages a team of European experts investigating skills trends and changes in the worlds of work and support the development and implementation of the Union policy in the field of vocational education and training. The Department work encompasses a wide range of research and policy analysis in two Cedefop strategic areas of operation, namely skills and labour market and learning and employability.
View more

An economist by training, Antonio has taught regional economics at the University of Rome since 2002. He also lectured at the National High School of Public Administration on cost-benefit analysis and public expenditure.

Prior to joining Cedefop, in 2010, he was Head of Research and Studies at the public services authority of the Municipality of Rome. Until 2007, he was Head of Area at CLES, an independent centre of studies on labour market and economic development based in Rome.
Sylvain Renouvel is Director of the Federation of European Social Employers.
The Federation gathers 31 members from 18 European countries and works together with its social partner, EPSU, on the policy field and in the framework of projects, on staff shortages, working conditions and skills and career paths development in the care sector.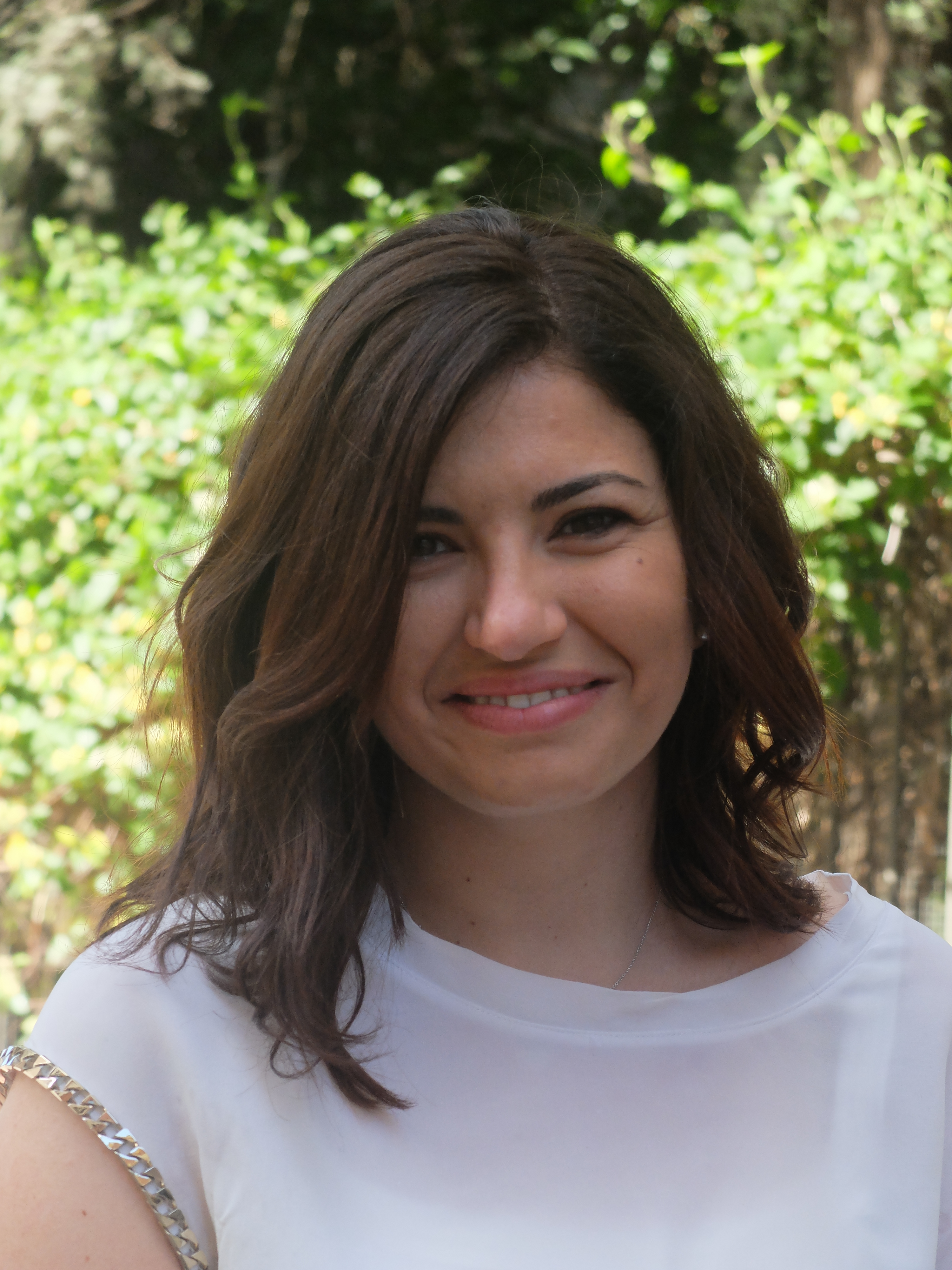 Giulia Santangelo is an Expert on Skills and Labour Markets at the European Centre for the Development of Vocational Training (Cedefop), since 2022.
Before joining Cedefop, from 2013 to 2022, she worked as researcher at the Joint Research Centre (JRC) of the European Commission, in the Competence Centre on Microeconomic Evaluation (CC-ME), where she has been the coordinator of the Centre for Research on Impact Evaluation (CRIE).
View more

She has been a visiting research fellow at Brown University in Providence, Rhode Island, and a lecturer at the Doctoral School of Economics at Sapienza University of Rome.

She obtained a M.Sc. in Statistical Sciences and a Ph.D. in Economic Sciences at Sapienza University of Rome. Her main research interests lie in the fields of labour economics, applied micro-econometrics, and policy evaluation.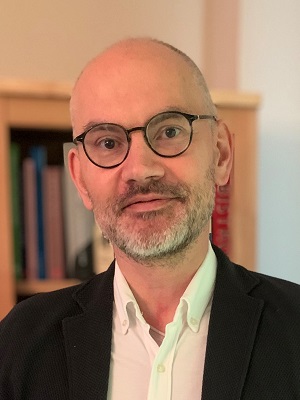 Jasper Van Loo is coordinator of Cedefop's department for VET and Skills.
He currently coordinates the labour market and skills analysis work of the agency. He is also part of the team investigating EU skills trends using online job vacancies.
He has a master degree in quantitative and general economics and holds a Ph.d. in social sciences.
View more

As a researcher and project manager at the Dutch research centre for education and the labour market (ROA) Jasper led research projects on labour market issues, skills, employability and obsolescence of knowledge.

He also worked on HRD and HRM, taking an economic perspective to human resources issues. Jasper started working for Cedefop in 2007. He led the centre's early work on skill mismatch, coordinated the centre's work on national VET systems and policies for several years, and led the centre's skills governance work.