Our new indicators help answer questions such as "what are the future prospects of a specific job?", "what tasks will I be doing?", "how much will I make?" or "what education do I need for a certain job?"
Skills Panorama has recently celebrated three years of providing skills and labour market intelligence. Originally it has been designed to serve the needs of policy makers. Now, the Skills Panorama has added 8 new indicators that provide valuable information for career guidance practitioners too. You will find a  complete list of these indicators at the end of this blog, but we will now concentrate on the ones that have been prominently featured in our occupation section.
An important part of career guidance is to provide information on skill requirements and the availability of jobs. Some of the key questions career guidance practitioners receive include: "what are the future prospects of a specific job?", "what tasks will I be doing?", "how much will I make?" or "what education do I need for a certain job?"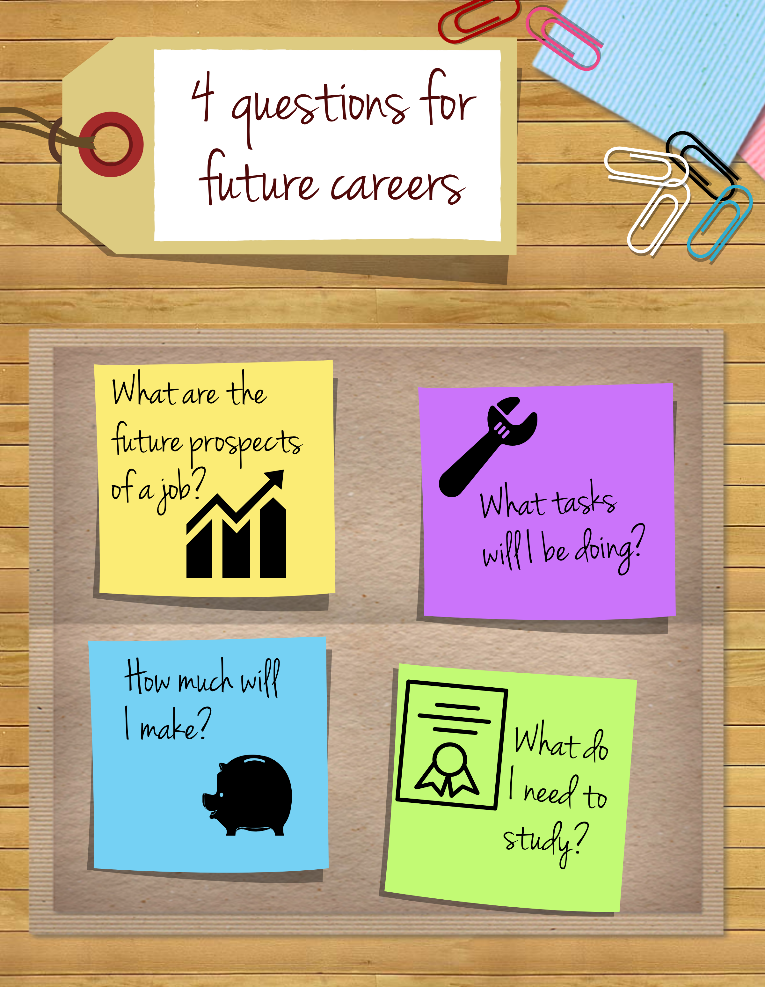 After thorough exploration of existing data sources and consultation with career guidance providers, Skills Panorama offers some answers to these questions. The answers aim to paint the picture for EU as a whole, and compare the developments across its Member States.
The entry point for career guidance practitioners is undoubtedly the job someone is interested in. Such level of detail, however desirable, cannot be achieved at European level due to data limitations. Instead, Skills Panorama clusters jobs with similar content and requirements into groups of occupations.
This blog discusses how important questions of career guidance can now be answered through Skills Panorama!
What are the future prospects?
The labour market prospects of a given occupation are at the centre of attention for job seekers and career guidance practitioners.
The new future job prospects indicator looks at the current number of jobs (within an occupation) and compares them to the future job openings (for the same occupation). The higher is the score, the higher will be the jobs availability in the future. For example, health professionals have a score of 0.8, suggesting that their future job prospects are above average. This score means that for every 10 current jobs of health professionals there will be 8 job openings in the future.
The sum of job openings not only includes newly created jobs, but also vacancies aimed at filling empty posts workers have left. This, so-called, replacement demand will account for nine out of ten future job openings and thus needs to be taken into consideration while talking about future prospects.  A result of the above is that occupations with high average age, or with lower inflow of graduates, tend to have better prospects and among the top ones are found occupations, such as legal and social associate professionals, customer clerks or even agricultural labourers.
What tasks will I be doing?
A second question that may come up while talking about perspective careers is what one will be doing at work. Our new indicator on tasks within occupations uses a 0-1 scale, where values close to 1 indicate higher importance. The importance of intellectual, physical and social tasks as well as the importance of technology (like ICT) and of methods applied at the workplace, such as autonomy or teamwork are assessed for every occupation. As one would expect, the importance of tasks increases together with rise of educational level. At the same time, some occupations, like care workers, employ a wide variety of tasks, while for others, such as machine & plant operators, just one or two may be of higher importance.
How much will I make?
A third, but definitely of crucial importance, question concerns the income made from a job! Given that it varies greatly among people employed in the same occupation, the offered indicator captures the "usual range" of income, showing what the lowest 10% to the highest 90% of people employed in the occupation typically earn.  So, for example, a care worker at the bottom 10% can make less than five hundred Euro, while at top 90% she or he can be earning well above two thousand! [1]
As complementary information, an additional indicator captures the relative monthly gross income. This allows seeing how the income from an occupation compares to that of occupations with similar educational or skill level. Let us take the example of "operators and assemblers" and compare it to similar occupations. An average income of this occupation is set at 100%. As can be seen from the figure below, among detailed, related occupations, "drivers & vehicle operators" are higher paid than "assemblers".
Similarly to future job prospects indicator, comparison like that can make career moves more efficient, indicating which of possible choices provide better labour market outcomes in terms of employment opportunities or pay.
What education do I need for a certain job?"
The new indicator on employment by field of study shows the educational background of people working in an occupation. It helps to understand whether general or vocational path is preferred for an occupation. For instance, for an ICT technician, ICT or technical sciences are the most suitable fields of study – but as a look at this occupation's workforce reveals, also generic programmes, arts and humanities or social science can lead to this prospective and well paid career.
These new indicators capture the best available European level information that can serve career guidance practitioners. Skills Panorama users can explore some of this new valuable data when they browse by occupation as well as access each indicator from its own indicator page:
Cedefop now works on bringing even more detailed information on trends in jobs and skills through its big data analysis from online job vacancies. Instead of limited number of tasks, hundreds of skills will be covered and they will be linked to more detailed occupations. The dataset will also provide information on contracts and much more. Stay tuned for this unique information!  
Notes
 [1] The monthly gross income is adjusted for living costs in Purchasing Power Parity.