You are here
Briefing note - Looking back to look ahead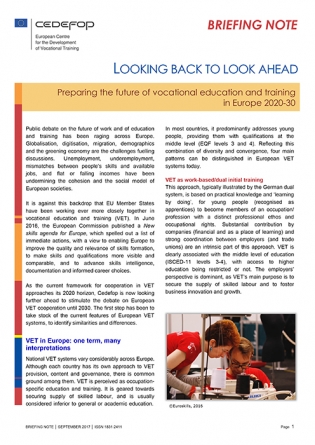 As the current framework for cooperation in vocational education and training (VET) approaches its 2020 expiry, Cedefop is now looking further ahead to stimulate the debate on European VET cooperation until 2030.
The first step has been to take stock of the current features of European VET systems, to identify similarities and differences.
Translated versions of the briefing note in FR and PL will follow.
Order
Available only in electronic format (download)