Report on youth employment action teams: update for the spring European Council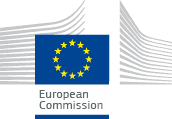 At the informal European Council in January 2012, the Commission launched an initiative to help the eight Member States with the highest levels of youth unemployment. Action teams composed of national and Commission officials were set up in February 2012 with Greece, Ireland, Italy, Latvia, Lithuania, Portugal, Slovakia and Spain. The actions teams worked to reallocate and accelerate EU funding to support job opportunities for young people and to help SMEs access finance.
This note provides updated information on the situation in March 2013 and sets out how the European Union can continue to tackle youth unemployment in the months and years to come.