The skill mismatch challenge in Europe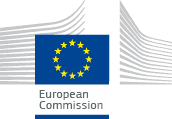 Skill mismatch in the EU is increasing. It negatively affects economic competitiveness and growth, increases unemployment, undermines social inclusion and generates significant economic and social costs. In order to make effective use of its talent and to prevent the waste of its human capital, the EU has to overcome any skill mismatch.
As part of the Employment and Social Developments in Europe 2012 report, the analysis in this document estimates the incidence of both macro and micro level mismatches in both qualifications and skills in the EU and across Member States. It explores their variation across important determinants such as sectors and various socio-economic groups and, on this basis, considers successful policies to tackle skill mismatch. It also emphasises the important advantages of policy measures that focus not only on education or qualification mismatch but also on the match between an individual's skills in relation to their job requirements.