You are here
State of the play of the European Qualifications Framework implementation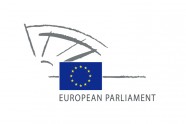 The EQF is an instrument aimed at promoting workers' and learners' mobility and lifelong learning through referencing national qualifications systems.
This study by the European Parliament analyses the relevance, implementation and first outcomes.
It conclude that although the implementation of the EQF could be assessed as successful, some important issues can be identified, that form a serious test to the full and trustworthy implementation of the EQF. Nevertheless, there is a call for continuation of the EQF implementation provided that the right conditions have been met.